The EPC has forged a strong consortium of partnerships to help coordinate, implement, and evaluate our efforts to build college-bound communities.
We believe that communities are at their strongest when all P-20 educational institutions — from pre-kindergarten through university — join together to look at the realities of current student achievement, determine common goals, and create a plan of action to achieve those goals.
We believe partnerships between PreK-12 educators, community college administrators, university faculty and engaged community members will build systemic change towards educational equity.
Together, EPC and our Partners:
The EPC was recognized as one of seven effective California partnerships in the California Academic Partnership Program's report, Raising Student Achievement Through Effective Education Partnerships.
Partner Schools & Districts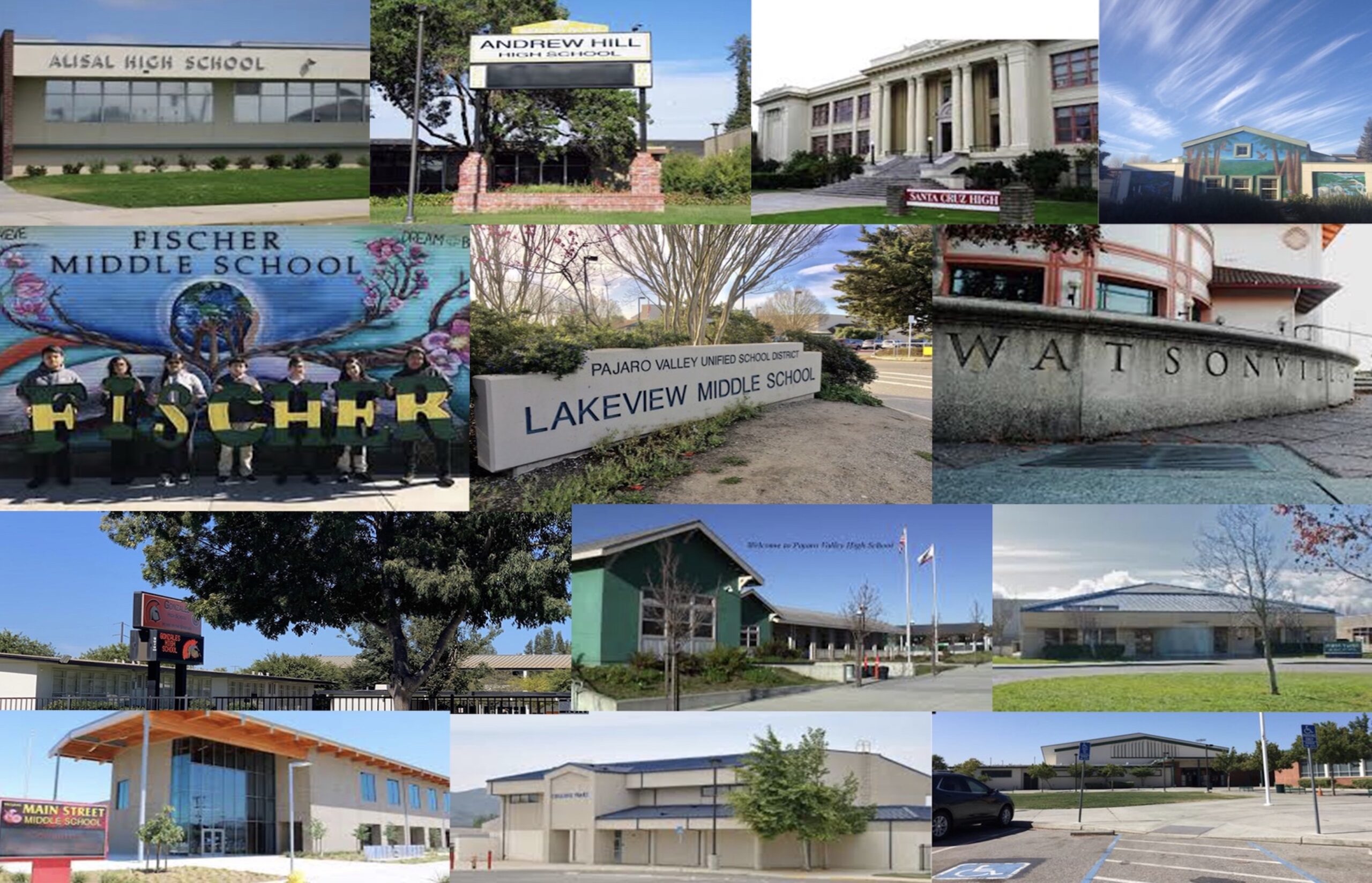 EPC partners with the following school districts and school sites to provide important college and career preparation services
School
Name
Alum Rock Union Elementary School District
– Fischer Middle School
– Joseph George Middle School
– William Sheppard Middle School
East Side Union High School District
– Andrew Hill High School
– James Lick High School
– W.C. Overfelt High School
– Yerba Buena High School
Franklin McKinley School District
– Bridges Academy
– Sylvandale Middle School
Gonzales Unified School District
– Fairview Middle School
– Gonzales High School
Greenfield Union School District
– Vista Verde Middle School
King City Union School District
– Chalone Peaks Middle School
Monterey Peninsula Unified School District

– Seaside High School

North Monterey County Unified School District
– North Monterey County High School
– North Monterey County Middle School
Pajaro Valley Unified School District
– Alianza Charter
– Aptos High School
– Cesar Chavez Middle School
– E.A. Hall Middle School
– Lakeview Middle School
– Pajaro Middle School
– Pajaro Valley High School
– Rolling Hills High School
– Watsonville High School
Salinas Unified High School District
– Alisal High School
– El Sausal Middle School
– Harden Middle School
– La Paz Middle School
Santa Cruz City High School District
– Branciforte Middle School
– Harbor High School
– Santa Cruz High School
Soledad Unified School District
– Main Street Middle School
– Soledad High School
Offices of Education
– Monterey County Office of Education
– Santa Clara County Office of Education
– Santa Cruz County Office of Education

Community College
– Cabrillo College
– DeAnza College
– Evergreen Valley College
– Foothill College
– Hartnell College
– Mission College
– Monterey Peninsula College
– San Jose City College
– West Valley College

Universities
– California State Monterey Bay
– San Jose State University
– University of California Santa Cruz
In addition to our work with schools and districts, EPC works closely with organizations throughout our community to support our mission of expanding post-secondary educational opportunities for students who face significant barriers to college.