EPC Staff Directory by Program
EPC Staff Directory by Name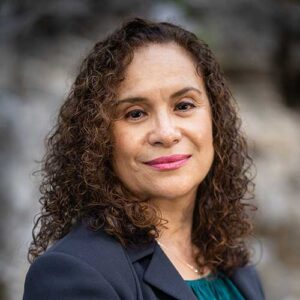 Maria Rocha-Ruiz, MPA
Executive Director, EPC
Chief Outreach Officer, UC Santa Cruz
mgrruiz@ucsc.edu
831-459-1811
Maria joined the UC Santa Cruz Educational Partnership Center (EPC) in 2006, serving in a variety of managerial roles. She has led the EPC as executive director since 2013. She has nearly three decades of experience working in P-20 settings, designing, implementing, managing, and evaluating programs that primarily serve low-income, underrepresented students and provide access to and preparation for postsecondary education. Maria's background as a low-income, first-generation college student drives her unwavering resolve and devotion to ensure that access and opportunities to postsecondary education are available to ALL students to realize their aspirations. Maria earned a B.A. in Psychology from UC Santa Cruz and a Master's in Public Administration from the University of Southern California. As executive director of the EPC, she has been successful in acquiring more than $41 million in grant funding for improving high school graduation and college enrollment and attainment rates for low-income and historically non-college-going students in Monterey, Santa Cruz, and Santa Clara counties. In her spare time, Maria enjoys spending time with her family, reading, hiking, and traveling.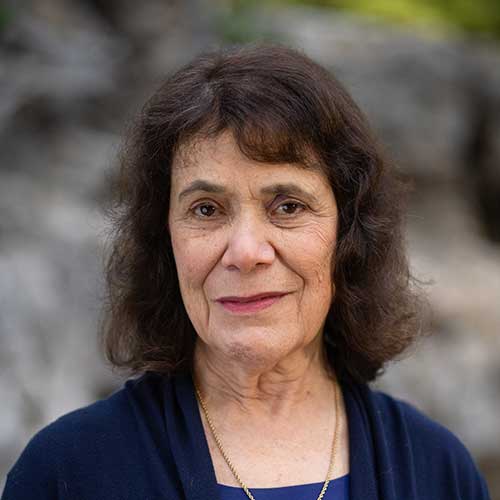 Catherine R. Cooper, Ph.D.
EPC Faculty Director
ccooper@ucsc.edu
831-459-4157
Catherine R. Cooper, Ph.D. (University of Minnesota), is a UCSC research professor of Psychology, faculty director of the Educational Partnership Center, and director of the Bridging Multiple Worlds Alliance, an international network of researchers, educators, and policymakers working for educational equity from preschool through graduate and professional school (P-20). She also serves as research advisor with the UCSC Hispanic-Serving Institutions Initiatives. Her recent volumes, written with colleagues, students, and community partners, include: Cooper and Seginer (Eds.) (2018). Navigating Pathways in Multicultural Nations: Identities, Future Orientation, Schooling, and Careers, Special Issue of New Directions in Child and Adolescent Development; Cooper (2011). Bridging Multiple Worlds: Cultures, Identities, and Pathways to College; Cooper, Garcia-Coll, Bartko, Davis, and Chatman (Eds.) (2005). Developmental Pathways through Middle Childhood: Rethinking Context and Diversity as Resources; and Moran, Roa, Goza, and Cooper (Eds.) (2005). Success by Design: Creating College Bound Communities. The Work of the UCSC Educational Partnership Center. She enjoys time with her family, gardening, choir singing, and riding her bicycle to campus each day.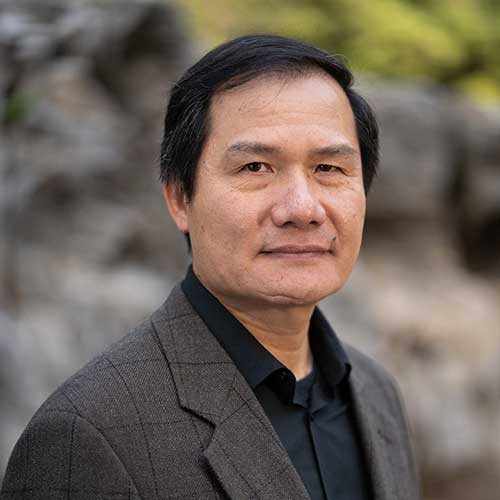 Shaowei Chen, Ph.D.
COSMOS Faculty Director
shaowei@ucsc.edu
831-459-5841
Shaowei finished his undergraduate studies in China in 1991 with a B.S. degree in Chemistry from the University of Science and Technology of China, and then went to Cornell University receiving his M.S. and Ph.D. degrees in 1993 and 1996, respectively. Following a postdoctoral appointment at the University of North Carolina at Chapel Hill, he started his independent career in Southern Illinois University in 1998. In summer 2004, he moved to the University of California, Santa Cruz. He is currently a professor of Chemistry and the faculty director of the UCSC COSMOS program. In addition to science, he enjoys travel, good food, and reading.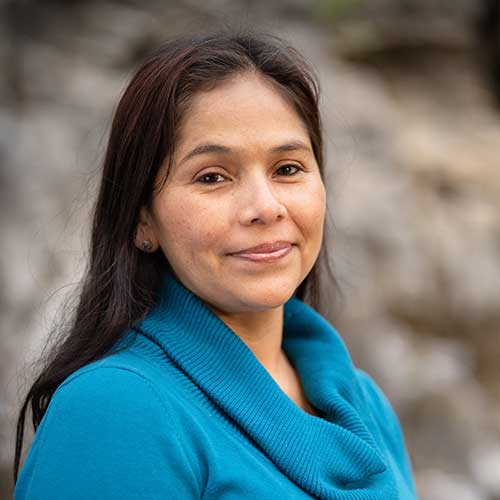 Yesenia Cervantes-Tucker
South Zone Direct Services Director
yeseniac@ucsc.edu
831-212-4749
Yesenia Cervantes-Tucker has more than 20 years of professional experience in academic preparation and student support services. After graduating from UCSC with a double major in Women's/Feminist Studies and an independent major in Chicano/a Studies, she worked as program coordinator for the UCSC Chicanx Latinx Resource Center. Shortly thereafter she attended the University of Texas at Austin where she acquired a M.A. degree in Radio-TV-Film. Early on in her professional career she noticed a talent for serving, supporting, and advocating for underrepresented students and families. Her commitment to social change and continued engagement in early outreach and academic preparation eventually led her back to the EPC, where she began working as a college facilitator at Watsonville High School. Through this work, and in earlier professional capacities within the EPC, she learned how to be a servant leader and a champion of under-resourced communities. As the South Zone direct services director overseeing the center's GEAR UP projects, the Early Academic Outreach Program (EAOP), Gaining Information to Reach Life of Success (GIRLS) Paving the Way program, and several districts' contracts, she has helped to improve college-going expectations and the college-going culture in schools and communities across Santa Cruz and Monterey counties. Her experience as a first generation student, as well as the proud daughter of a resourceful, low income, farm working mother, gave her the grit and resilience needed to achieve academic success and instilled in her a sense of responsibility to work towards creating opportunities for others: principles that continue to guide her work today.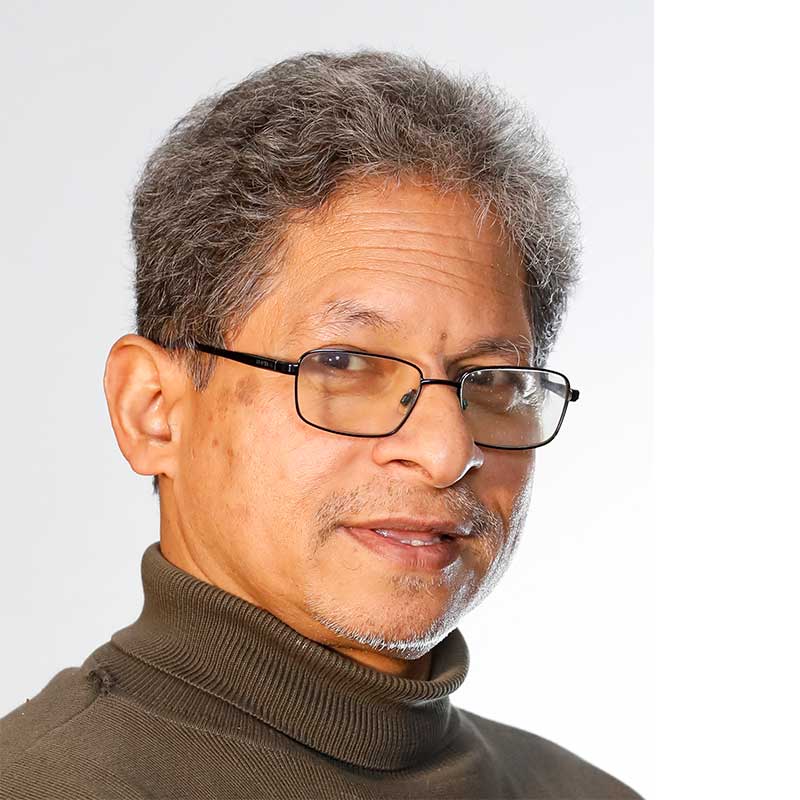 Puragra (Raja) Guha Thakurta, Ph.D.
SIP Faculty Director
raja@ucolick.org
831-459-5169
Raja GuhaThakurta (Ph.D. in Astrophysical Sciences, Princeton University) is a professor and department chair of astronomy and astrophysics at UCSC. He founded the Science Internship Program (SIP) in 2009. In 2015, Raja started the Global SPHERE Network through collaborations with Google and the New York Academy of Sciences' Global STEM Alliance to increase STEM research opportunities for high school students around the world and to increase the participation of underrepresented students. He is the astrophysics instructor for the UC Santa Cruz COSMOS program, teaches large, introductory astronomy classes at UCSC, and is active in outreach. Raja's research focuses on the formation and evolution of galaxies, their assembly history, galaxy cannibalism, dynamics and dark matter content, chemical enrichment, and star-formation history. His research group studies Andromeda, the Milky Way, and galaxies in nearby groups and clusters using the Keck and Hubble telescopes. His primary hobbies are art and playing/watching various sports.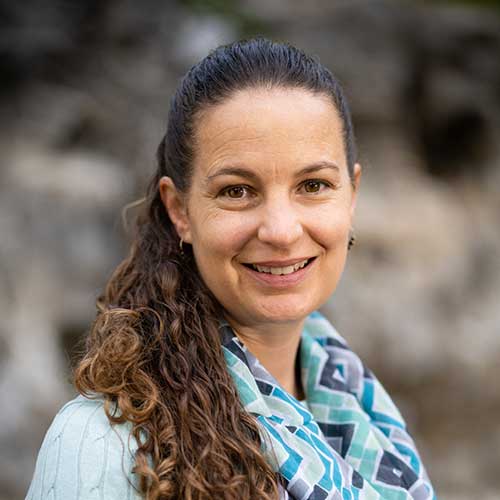 Alexandria Leckliter
K-12 STEM Outreach Director
alexand@ucsc.edu
831-459-1760
Alexandria is proud to serve as the K-12 STEM Outreach Director for the Educational Partnership Center.  She has 15 years of leadership experience within the Educational Partnership Center's STEM programs, and currently works with faculty directors and assistant directors to provide oversight and EPC context to the MESA College Prep, Girls in Engineering, Science Internship Program (SIP), and COSMOS programs.  Alexandria earned a BA in Environmental Studies and Biology from UCSC, and then went on to teach science and manage after school math enrichment programs before joining the EPC.  Alexandria has a bird's eye view of the STEM education landscape in California, and she builds bridges to connect public schools, university faculty, industry professionals, and philanthropic foundations to bring cutting-edge content and experiences to students.  Her work is guided by her passion to transform lives and open doors to college, STEM majors, and careers for students from non-traditionally college going communities. Alexandria's favorite activities outside of work include playing with her two kids, going to the beach, and camping with her family.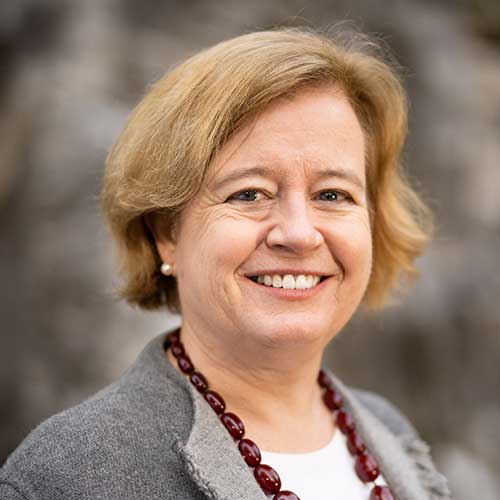 Teresa McCaffrey
Director of Research, Evaluation & Innovation
tmccaffr@ucsc.edu
831-459-1805
First as a teacher and then as a researcher, Teresa has dedicated her career to working with underserved students. Prior to coming to the EPC in the fall of 2016, Teresa worked as a researcher in inner-city and impoverished rural areas. The focus of her research was professional development and teaching and learning.  Teresa earned her undergraduate degree at Georgetown University and an M.A. in Education from Stanford University. When she's not running the R&E department, Teresa loves to spend time with her family & friends, read, do yoga, work out, and travel.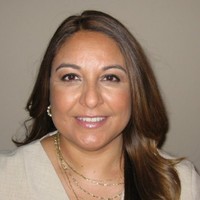 Sonia Ramos
Director, Cal-SOAP
sbramos@ucsc.edu
408-531-6124
Sonia has proudly served as the director of the San José Cal-SOAP Consortium since 2004. Sonia has passionately worked with first-generation and low-income schools, students and families for over 15 years. Born and raised in Visalia, CA, the daughter of migrant farmworkers and the first in her family to graduate from high school and college, Sonia found her passion for serving underrepresented students as the program coordinator for the Magical School Bus Ride, a UCSC partnership through the L.A. Basin Initiative, and continued her commitment through work with the UCSC Upward Bound Math and Science Program (UBMS) and Early Academic Outreach Program (EAOP). Sonia holds a B.A. in Psychology from the University of California, Santa Cruz. Sonia enjoys time experimenting with new food recipes, catering for friends and family, music, traveling, nature and hanging at the beach.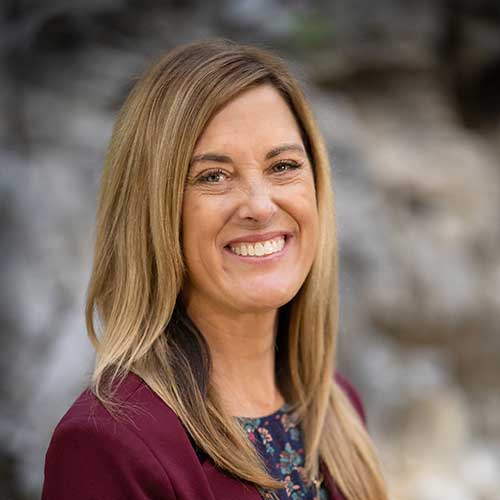 Christy Halderman Tall
Associate Director of Development
chtall@ucsc.edu
831-459-1801
Christy brings 20+ years of non-profit management and fundraising experience to the Educational Partnership Center. She has worked with various education, health, and social service organizations toward the shared goal of building social equity and justice. An active community volunteer, she serves on several planning committees and non-profit boards of directors. She believes that our communities are strongest when all members are encouraged to participate. Christy works with community members, program alumni and their families, corporations, and foundations to build enduring relationships and sources of revenue for the EPC. She earned her B.S. in Journalism with a minor in Political Science from California Polytechnic State University, San Luis Obispo (Cal Poly SLO). Christy enjoys spending her free time with her family, running, stand-up paddle boarding, camping, reading, and traveling.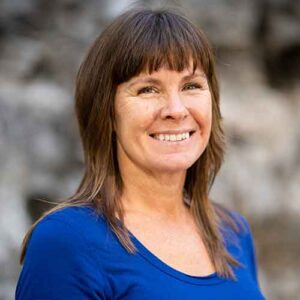 Jeannie Wiechmann
Regional Director
California Reading and Literature Program
jwiechma@ucsc.edu
831-459-1802
Jeannie has served as the regional director for the California Reading and Literature Project (CRLP) since 2007 and has been an educator since 1993. She facilitates professional learning opportunities for educators in the area of literacy instruction. Prior to her work for the CRLP at the Educational Partnership Center, she taught 1st-6th grades, Reading Intervention, and English Language Development. She was also a literacy coach for elementary school teachers. She holds a Master's Degree in Education: English Language Arts from Fresno Pacific University. Jeannie spends her free time hiking, reading, and dancing.