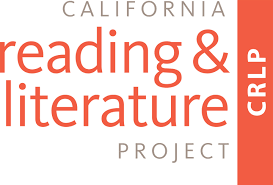 The California Reading and Literature Project (CRLP) is part of a statewide professional development network representing the nine disciplines required for university admission (UC and CSU) and graduation from high school. Together, this network forms the California Subject Matter Project (CSMP).
The mission of the CRLP is to provide high quality, standards-based professional development in reading and language instruction to help ensure that every California student Pre-K through twelfth grade achieves the highest standards of academic performance.
CRLP activities to promote this mission
K-5: CRLP Results Word Recognition and Fluency
This institute prepares teachers to instruct, assess, and provide interventions for the Common Core Foundational Skills standards in reading.
K-6 Results: Academic Language and Literacy Instruction (RALLI) and 6-12 Content Area Language and Literacy (CALL)
RALLI and CALL institutes support teachers in designing effective instruction to help their students make meaning from complex grade-level text and to express that knowledge through sophisticated and accurate use of English in oral and written language.
Customized Regional Trainings
Trainings and study sessions are developed and conducted with local experts and practitioners to meet the needs of regional teachers. Topics addressed include the English Language Development standards, Culturally-Relevant Literature, the California Dyslexia Guidelines, the English Learner Roadmap, Reading Comprehension and Foundational Reading Skills.
Teacher Leadership Development
Teachers who attend the CRLP Signature Program Institutes and/or regional events are invited to continue their learning and leadership development through regional meetings. They study relevant topics, practice implementing learned routines, receive coaching, develop their expertise, and then help develop regional trainings and present them to other teachers
What Teachers Have to Say About CRLP
Kris Broek
Monterey Bay Regional Director
(831) 459-1802
kbroek@ucsc.edu